Warren Tate
Keynote: The Secret that will make you memorable and influential
How to unlock your communication super powers and change your destination through transformative presentation skills.
Experienced and energetic presentation and communication speaker and coach working with various corporate companies and within the real estate industry.
With over 1,500 training and workshop presentations under his belt, Warren has been fortunate to influence and assist many individuals and businesses to grow and understand the importance of their message and that effective communication really does determine your destination.
Warren is the author of I Get You: Communication can change your destination
lilian kikuvi
Keynote: The Superior Minority - 5 African Principles that will inspire you to live authentically
Takes you on a journey to Africa and shares 5 tribal principles that inspires you to live authentically and thrive regardless of perceived difference.
Lilian Kikuvi is a Diversity and Inclusion Speaker and Facilitator with an exotic approach to authenticity.
With a Bachelors and Post Graduate qualifications in Psychology and Counselling, Lilian has presented to audiences from organisations like Medibank Private, Western Bulldogs AFL club, Melton City Council and Parkville Corrections Centre.
An active participant of Medibank's Gender Equality group delivering initiatives that ensure fairness in the workplace.
Originally from Kenya, Lilian inspires you to live authentically and thrive regardless of perceived difference by self or others.

LinkedIn

James "The Hammer" Harding
Keynote: The power of self-belief
I figured if I was capable of "making it" on the streets, then that street wisdom was going to be the catalyst for an incredible life journey. I guess I figured right.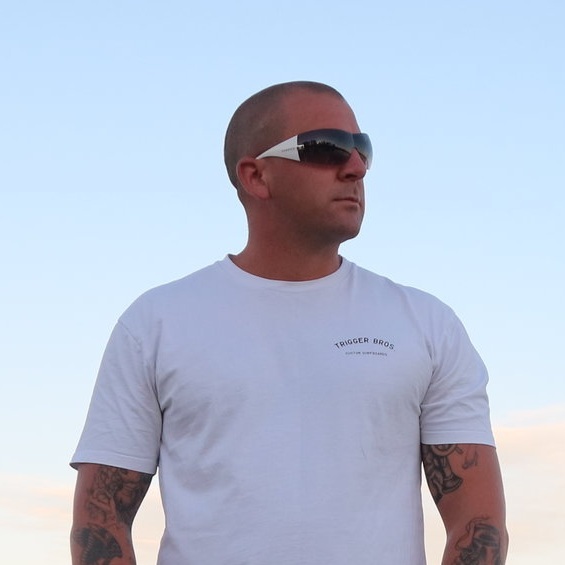 James came into this life with an addiction for adventure and experience, the primary source of this desire was a need to feel alive. This resulted in my involvement with organised crime and a constant thirst for power and adrenaline, a catalyst for an incredible life journey.
Now he use his life experiences to work with males of all ages to help them re-discover the undeniable power of the human spirit. Creating Hard Cuddles; a process that creates awareness around self-belief, emotional transformation and personal growth.
Sarah taylor
keynote: High Performance Health in a Highly Busy World
How to ensure you always have time to eat healthy food and not skip meals, how to conquer your ever expanding inbox and to-do list and how to de-stress and get a good nights sleep. 'It's never too late to start' be inspired to take control of your health.

Sarah Taylor is 16 x World Bodybuilding Champion, C.O.O & C.T.O of a FinTech Startup company habit based weight loss coach, nutritional healer, international speaker, and soon to be author. A formerly obese 40 year old, Sarah lost 25kg through simple lifestyle habit changes. Accidentally getting into bodybuilding at age 42, she went on to win 11 World titles at age 45, and subsequently another 5 professional world titles by age 48. Sarah is the epitome of 'high performance health' as she effortlessly juggles a high level corporate executive career with being an elite professional athlete, health coach and speaker.
Peter Engelhardt
Keynote: Find your point-of-difference and start building a meaningful brand
The seven steps every great brand implements to establish their point-of-difference, and how to apply them to your business. Shift from running a business to building a brand you can be proud of.

Peter works directly with entrepreneurs and business creators who want to transform their businesses into industry leading brands. He is considered a leading expert in applying strategic thinking to accelerate brand establishment and growth. Peter and his team have also developed the world's only interactive eTool, Plan2Brand. Designed to make it easier for business owners to understand brand strategy it guides users through the process of crafting a meaningful strategic roadmap. Peter is a international speaker, the author of 'Differentiate to Dominate,' and blogs regularly on brand, design and strategic thinking.
Donna Ferguson
Keynote: Trauma to Resilient Business Owner
Our challenges do not have to define us. Resilience comes by being consistent. Opportunities are not always packaged in the wrapping you expect.
Donna Ferguson the CEO and founder of Unique Vibrations and the host and producer of Unique Vibrations Midday TV Show, and the Extraordinary Women's Interview Series, A Rapid Success Therapist, Clinical Hypnotherapist, Psychic Protection Healer, Business Strategy Coach for women, Vibrational Alignment Coach, Published Author, Business startup coach, DNA Decoding Coach for next level success, facilitator of deep core limitations and believe in creating extraordinary women by raising vibrational energy to honour their higher self. Donna's vision is to create extraordinary women so they will pursue their birth right of living extraordinary lives.

Website
LinkedIn
Facebook
Renée Hasseldine
Keynote: Accelerate your Authority with a Signature System
Extract the brilliant knowledge and expertise from someone's head and turn it into something tangible. Into a Signature System!
Renée Hasseldine, works with coaches, experts & thought leaders to turn what is in their brilliant minds into powerful signature systems using visual models. Her knack for extracting and unpacking thoughts and turning them into unique intellectual property is sheer genius.
Renée is the author of the best-selling book 'Share Your Passion', she is the host of the 'Leveraged and Loving It' podcast and a panel member on The Business Playroom TV.
Renée is passion personified. Be prepared for it. Be prepared for something totally different.
steve lawrence
Keynote: Make Your Mark
Steve's expertise in leadership allows him to build connection on common themes; his "Five Keys to Great Leadership" inspire and equip his listeners.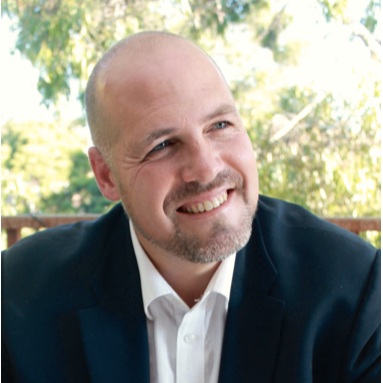 Steve Lawrence has created Altum Leadership Group having experienced significant success over more than 25 years as an elite sportsman and leader in executive roles across a variety of sectors, in all of them speaking, coaching and writing.
For 12 years Steve played at the highest level of professional football for Hawthorn in the AFL, winning the 1991 Premiership.
Steve is a highly gifted and passionate speaker who draws from compelling personal anecdotes of his life as an AFL player, leader, husband and father of six children, educator and world adventurer.
Jenny De Lacy
Keynote: Mining for Video GOLD In Your Business: How To Use Video Marketing To Grow Your Business and Your Bottom Line
How to grow your business and your bottom line. By increasing your visibility in a way that suits you, your budget, and your clients.
We all need to let our potential clients online know who we are, what we stand for, how they can work with us. In short - how awesome we are. Video and Facebook Live are both fabulous cheap/free ways to do that Jenny shows you how. Even if you are so nervous at the thought, you'd rather poke yourself in the eye with a stick. Jenny brings her 25 years experience working with audiences from 2-200 to you through confidence boosting techniques, taming the technology, and how to increase your visibility in a way that suits YOU, your business, and your potential audience online.
Johann Nogueira
Keynote: Dominate Your Industry: The Simple Formula we Used to Grow a Company to EIGHT Figures in Three Years with a Team of Five and How you can implement it in your Business
Visualisation, Team, Systems and the Power of JV's to scale quickly. Start with the end in mind, get the best people to help you build your dream, implement the system to build, grow and scale fast.
Johann is a Business Authority. His goal is really very simple. To help you enhance your life by making more money in your business, with strategy's that maximize the opportunities you already have. Having been fortunate in his life to have worked with, some amazing people in the entrepreneurial world who's focus in life is to help as many people as possible and now Johann makes some of their best exclusive information available to you.
Trish Springsteen
Keynote: 60 Seconds Of Insane Courage and 8 Mindset Lessons
What happens when you breathe, believe in yourself and take 60 seconds of insane courage? Discover how an introvert speaker learned to: Understand your potential, Embrace Change, Take Responsibility, Know Your Strengths, The Power of Feedback.
Trish Springsteen is Australia's Leading Expert in Empowering Introverts, a multi international award winning speaker mentor, international bestselling author specialising in speaker training. Clients work with Trish because they know she can help them have the confidence and self-belief to make speaking easy. Typically Trish mentors introverts, authors and advocates helping them to step up and share their message with those who need to hear it.
Trish Believes in You until You Believe in Yourself.


Dr Linda Wilson
Keynote: Foundations for a Growth Mindset
In this interactive keynote you will understand the cycle of failure recognise why you procrastinate and seize your 60,000 daily opportunities to change.
Dr Linda Wilson has been coaching and educating for over 20 years. She has been a Managing Director of her own multi-disciplinary clinic in Melbourne, Australia for the same period. Linda is an Author, Presenter and Coach.
Linda holds a Bachelor's Degree in Traditional Chinese Medicine (TCM), a Graduate Diploma in Education (Health), has completed extensive study in the training and delivery of various psychosensory techniques and uses psychological and neuro-plastic principles to facilitate change. Linda enjoys working with businesses that recognise their greatest asset is their people.